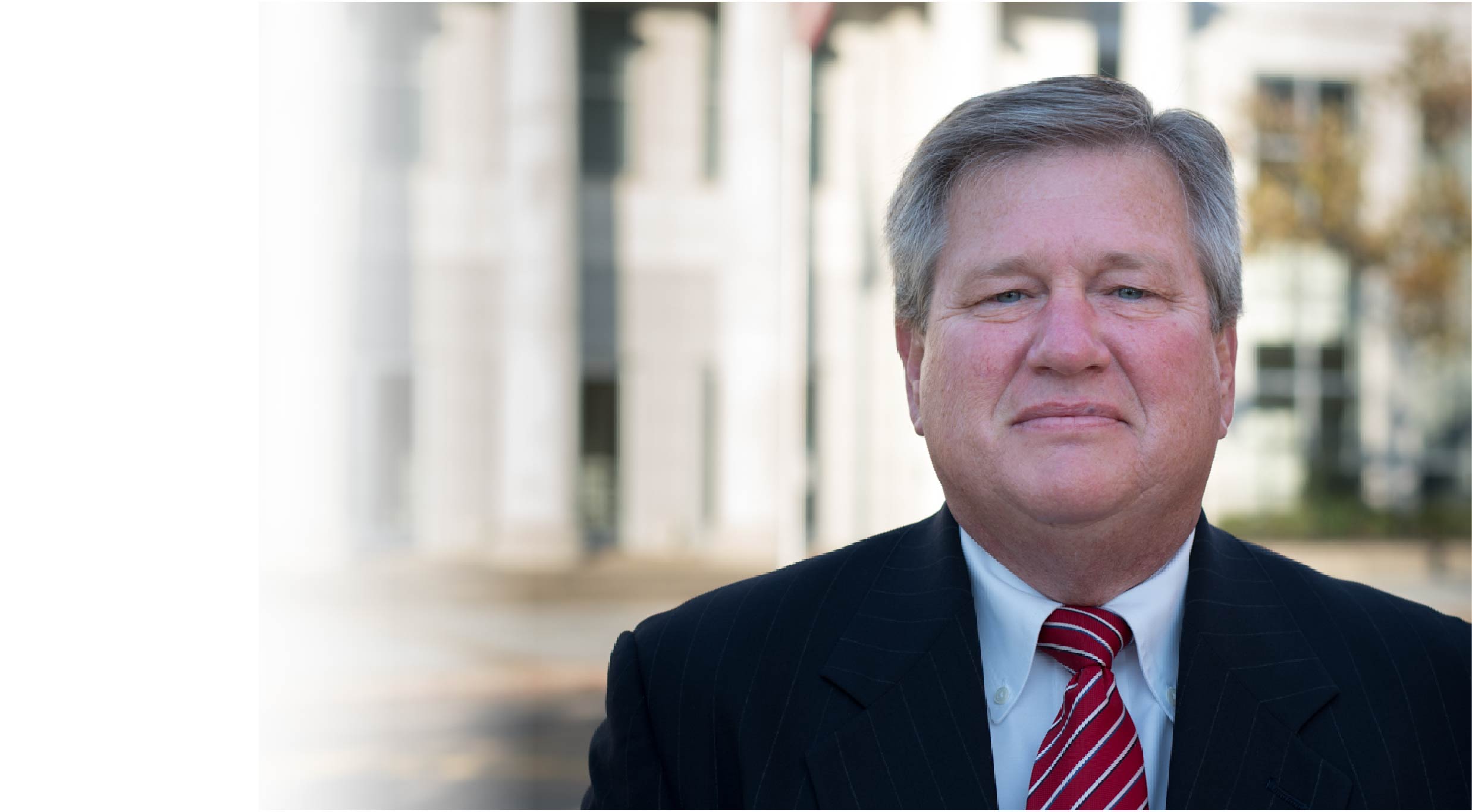 About James I. Pentecost
Jim Pentecost is one of the founding partners at Pentecost, Glenn & Tilly, PLLC. In January 2022, Jim became of counsel.
Jim's practice focuses on civil rights defense, governmental tort defense, employment law, litigation, business formation, and management. He is licensed to practice in the State of Tennessee, the Western and Middle Districts of Tennessee of the United States District Court, the Sixth Circuit Court of Appeals, and the United States Supreme Court. He is a member of the Jackson-Madison County, Tennessee and Federal Bar Associations. He is a long standing member of the Tennessee Defense Lawyers Association, Defense Research Institute and is a Fellow of the Tennessee Bar Foundation.
Jim has numerous reported decisions both in State and Federal court and has conducted trials in almost every county in West Tennessee and portions of Middle Tennessee.
Jim Pentecost is a native of Jackson, Tennessee. He graduated from Harding University in 1981 with a B.B.A. in Management. He attended law school at the University of Memphis School of Law and graduated in 1985.
He has served on the Board for Jackson Christian School and the March of Dimes of West Tennessee. Jim and his wife are members of Skyline Church of Christ where he was involved in children's ministry and served as a deacon for 25 years.
Email: jpentecost@pgmfirm.com
Phone: (731) 668-5995
Fax: (731) 668-7163