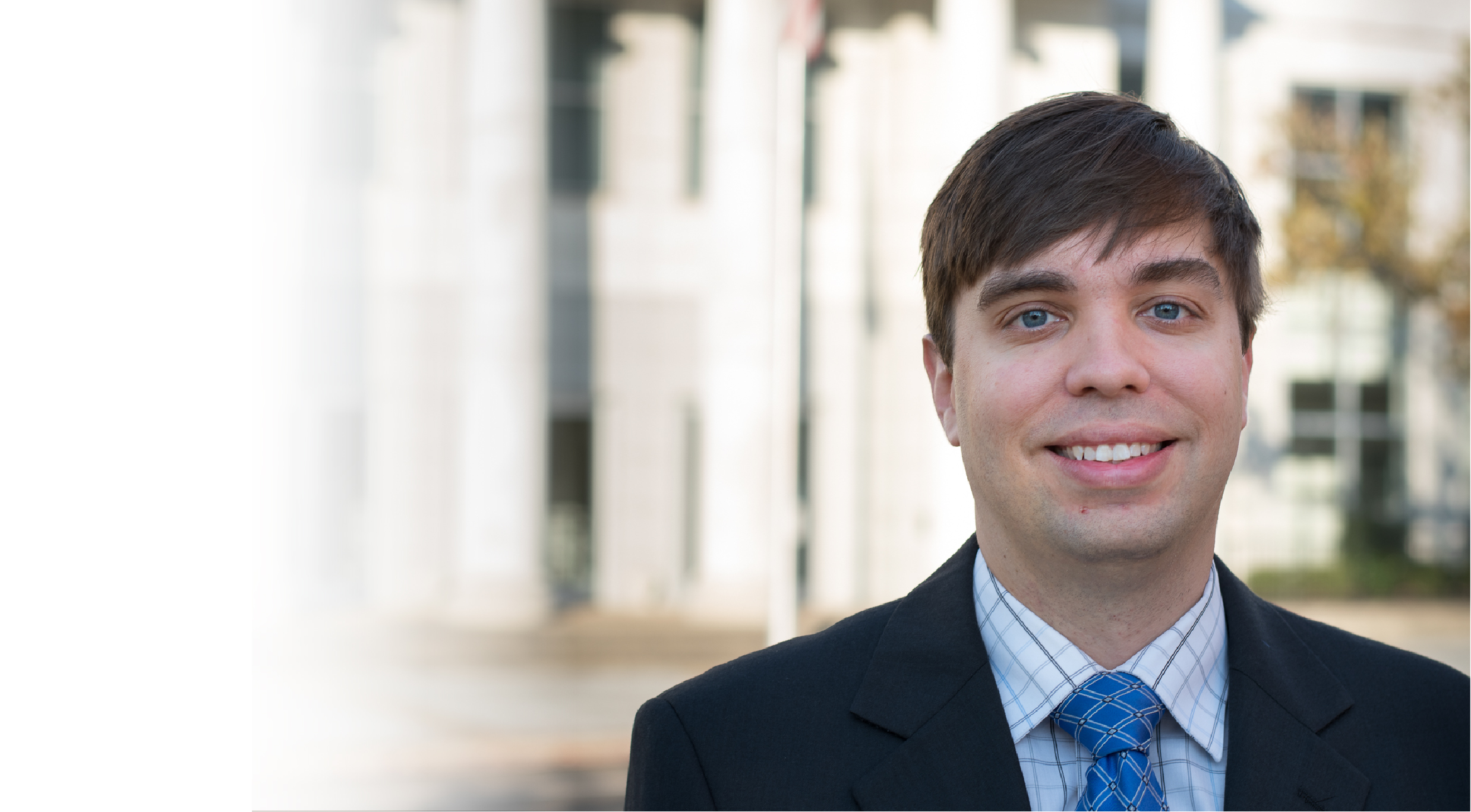 About Nathan D. Tilly
Nathan Tilly joined Pentecost, Glenn & Mauldin in 2014.  Nathan, a native of Dyersburg, graduated cum laude from Union University in 2009.  He graduated magna cum laude from the University of Tennessee College of Law in 2012.  While in law school, he received the Certificate of Excellence for Trial Practice, reached the national moot court quarterfinals, and earned the Moot Court Best Brief Award for 2011.  He was also actively involved in the Federalist Society, the Christian Legal Society and the University of Tennessee Advocacy Clinic.
Nathan has extensive experience representing individuals, non-profits, businesses, governmental entities, and their employees in a wide variety of cases in both state and federal courts. His practice areas include: appellate advocacy, civil rights defense & constitutional law, corporate & business law, criminal defense, general civil litigation & dispute resolution, governmental entity & governmental employee defense, property disputes, insurance coverage & defense, labor & employment law, landlord/tenant law, and medical malpractice. He has written appellate briefs before the Tennessee Supreme Court, the Tennessee Court of Appeals and the Sixth Circuit Court of Appeals. Nathan is licensed to practice in the State of Tennessee, the United States District Courts for the Western and Middle Districts of Tennessee, and the Sixth Circuit Court of Appeals.
Nathan serves on the Court Appointed Special Advocates Board of Directors and he and his family are active members at Fellowship Bible Church in Jackson.
Email: ntilly@pgmfirm.com
Phone: (731)668-5995
Fax: (731)668-7163
vCard