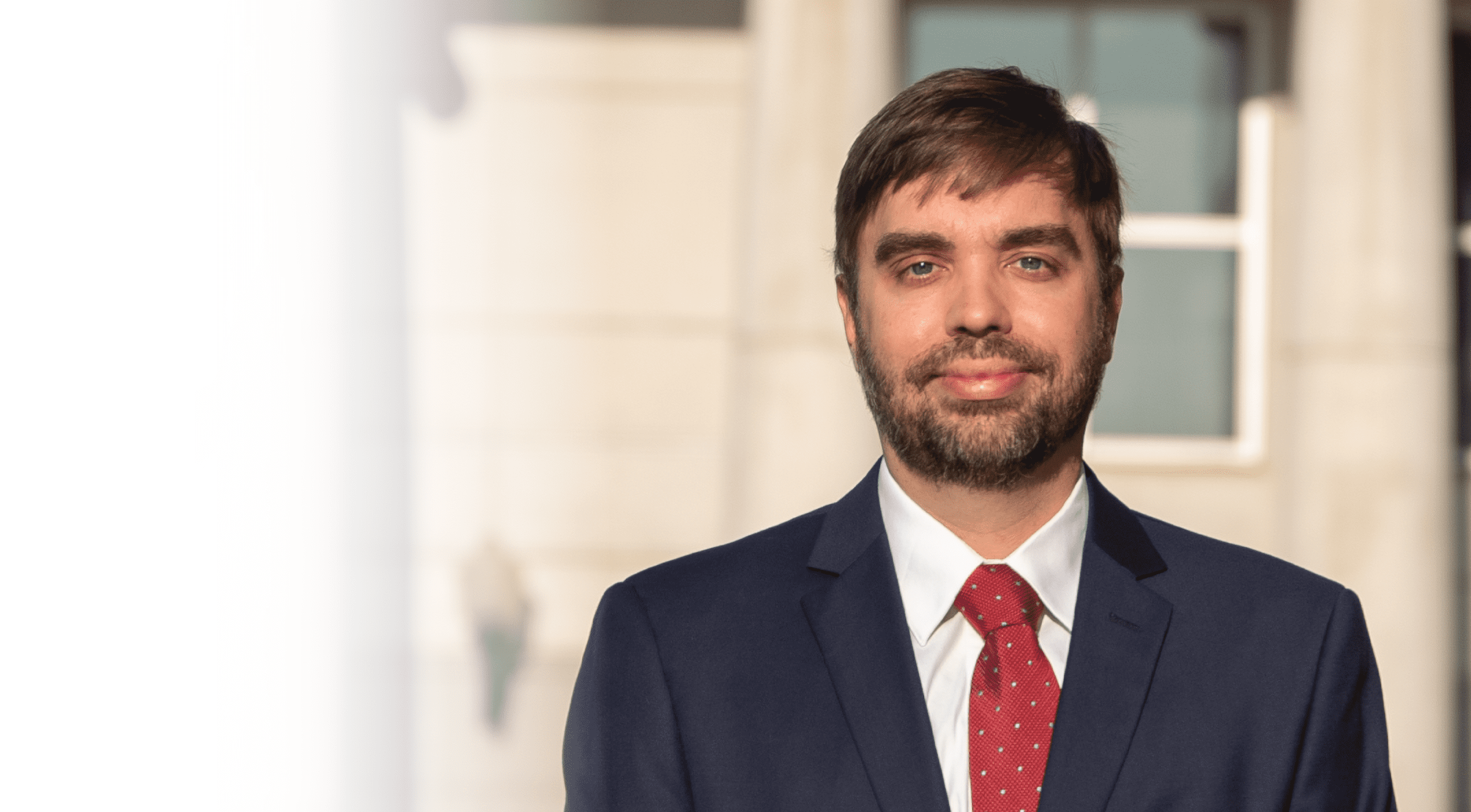 About Nathan D. Tilly
Nathan Tilly joined Pentecost, Glenn & Tilly, PLLC in 2014. Nathan concentrates his practice in the areas of civil rights defense, governmental tort defense, insurance defense, commercial litigation, employment law, estate planning, and probate administration.
Nathan has extensive experience representing governmental entities, small businesses, large corporations, and individuals in both state and federal courts. He has achieved victories on behalf of his clients in a wide variety of complex cases in both state and federal courts, including before the Tennessee Supreme Court, the Sixth Circuit Court of Appeals, and the Tennessee Court of Appeals. Nathan has also obtained significant resolutions on behalf of his individual clients, which include multiple six and seven-figure settlements.
In addition to litigating cases, Nathan administers estates in courts throughout West Tennessee, prepares wills and trusts, and provides estate planning services. He is licensed to practice in the State of Tennessee, the United States Supreme Court, the Sixth Circuit Court of Appeals, the United States District Courts for the Western and Middle Districts of Tennessee, and the United States District Court for the Eastern District of Texas.
In 2019, as one of 35 attorneys across the state of Tennessee, Nathan completed the Tennessee Bar Association Leadership Law ("TBALL") program. He currently serves on the Board of Directors for the Federal Bar Association Memphis/Mid-South Chapter. He is also a member of the Federal Bar Association, the Tennessee Bar Association, and the Jackson-Madison County Bar Association.
Nathan graduated from Union University in 2009 and the University of Tennessee College of Law in 2012. Nathan lives with his wife, Rachel, and his two children, Josiah and Anna Clare. He and his family are active members at Fellowship Bible Church in Jackson.
Email: ntilly@pgmfirm.com
Phone: (731) 668-5995
Fax: (731) 668-7163
vCard